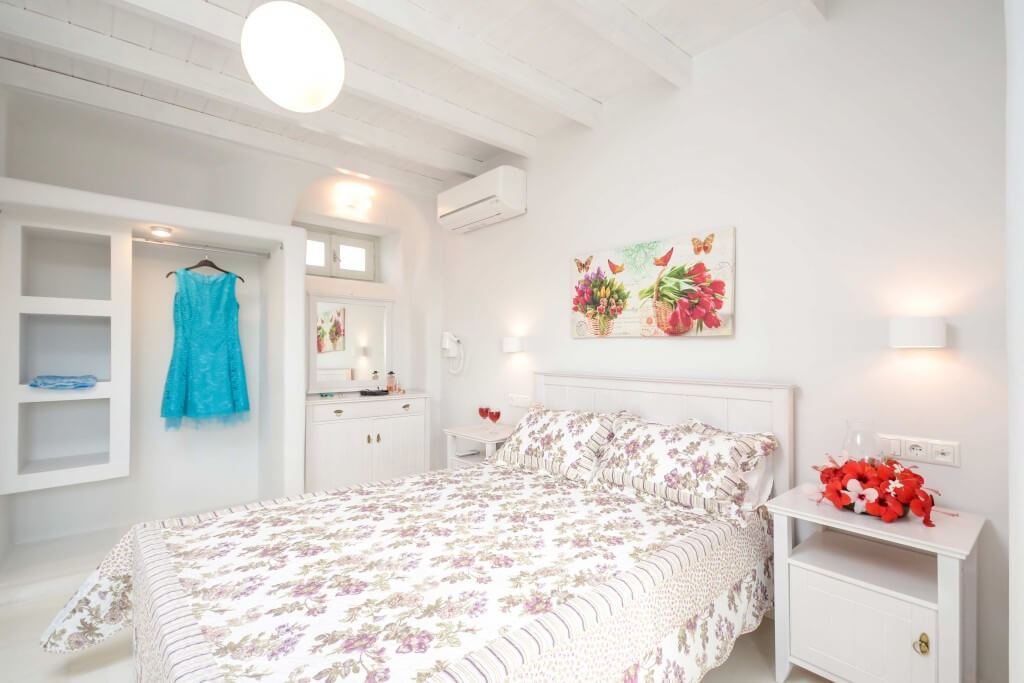 The luxury villa is split level with a staircase of 3 separate bedrooms with connecting door, 2 bedrooms with two double beds, and a bedroom with two single beds. There is a dining room, living room and fireplace. Two large wooden balconies one overlooking the pool garden and the Aegean Sea, and two other with mountain view.
Provisions
Villa Size: 90 sq.m.
Larger than average in Agia Anna Naxos
Bedroom 1: 1 double bed
Bedroom 2: 2 single beds
Bedroom 3: 1 double bed
This villa has balconies overlooking the pool and garden, and 4 bathrooms.
Villa Photos